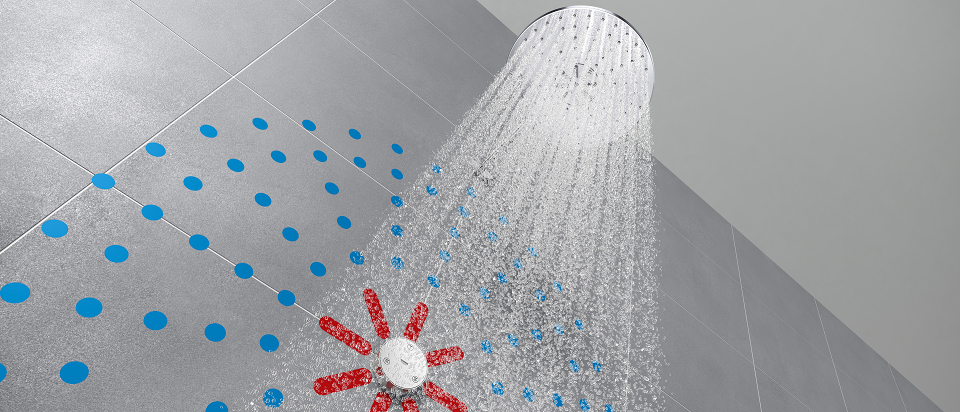 RAINSHOWER 310 SMARTCONNECT HEAD SHOWERS
WIRELESS REMOTE CONTROL OF 2 SPRAY OPTIONS
Upgrade to more comfort and convenience with Rainshower 310 SmartConnect. Switch between or combine two spray patterns without having to reach up to the shower head thanks to the wireless remote control, which can be placed anywhere.
The stylish shower head can easily be mounted on your existing shower arm or system via the standard ball joint. It offers two individual sprays for relaxation or invigoration
UPGRADE TO MORE SHOWER ENJOYMENT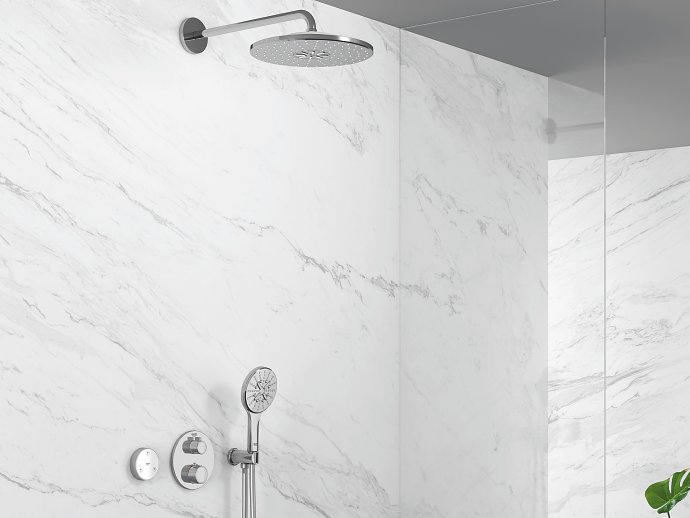 2 LUXURIOUS SPRAY PATTERNS
The soft GROHE PureRain Spray and the powerful ActiveRain can be activated separately or in combination.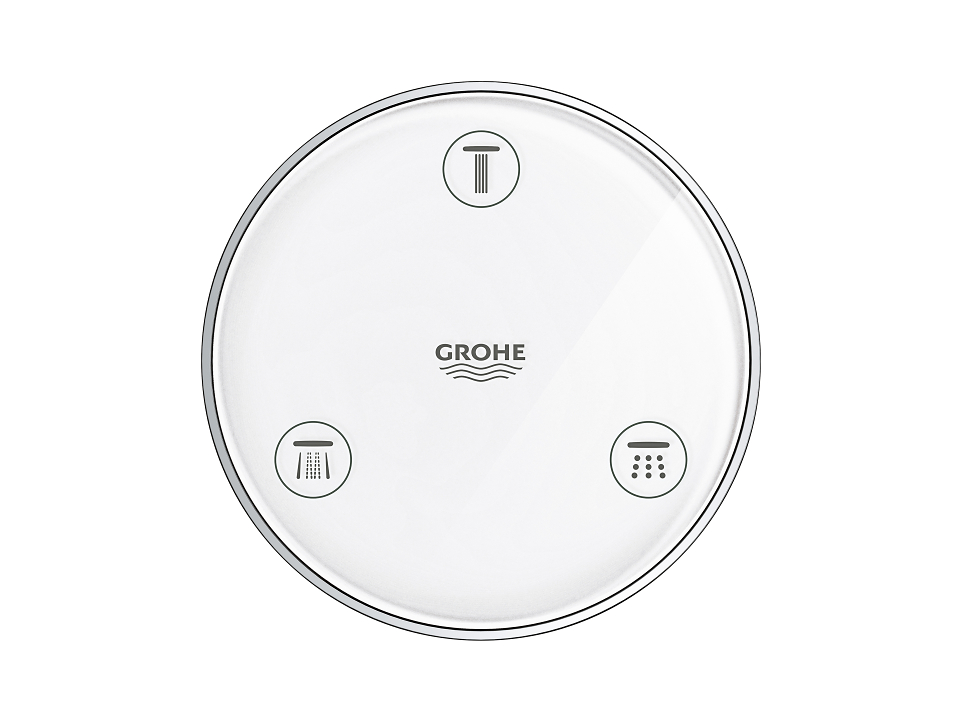 IDEAL FOR RETROFITTING
The wireless remote control can be glued or screwed to the wall anywhere in the shower, no mains connection needed.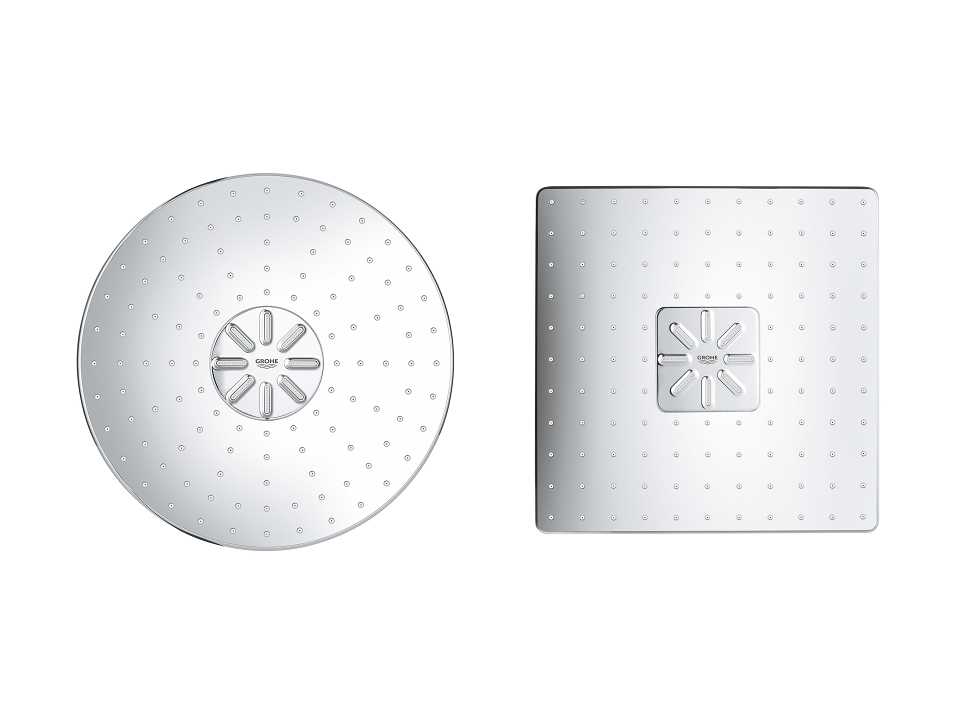 FROM ROUND TO SQUARE
Rainshower 310 SmartConnect head shower is available in two different shapes: ROUND and SQUARE to match your bathroom design.