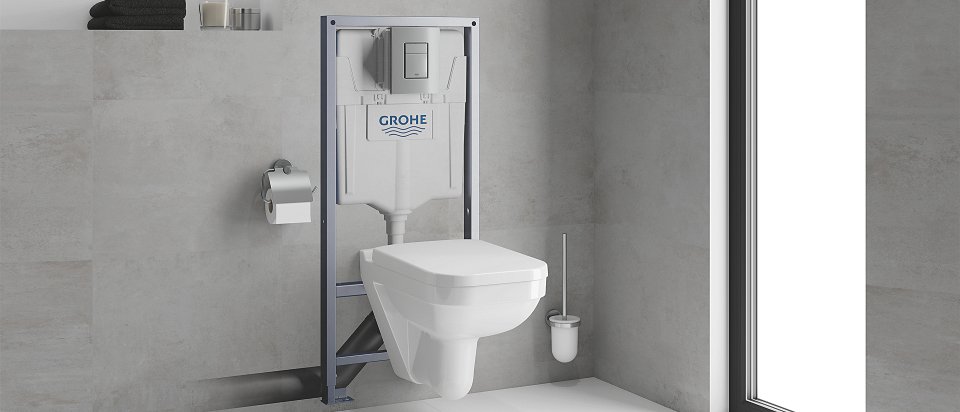 BUILT-IN CISTERNS
Are you looking for more freedom and space in your bathroom or around your toilet? Wall-mounted toilets are popular because they offer special advantages in terms of cleaning, hygiene and reliability. A future-proof concealed cistern for mounting your wall-mounted toilet is indispensable. A built-in cistern ensures that the drain, the water tank and the toilet pipes are nicely hidden behind a wall or wall. All you see is the toilet and the flush plate that you use to flush with. This way you save space and your toilet looks sleek and neat. Cleaning is also easier and faster because you only have large smooth surfaces. GROHE built-in cisterns are available in all shapes and sizes. Explore below and see what we have to offer.
THE BENEFITS OF A BUILT-IN CISTERN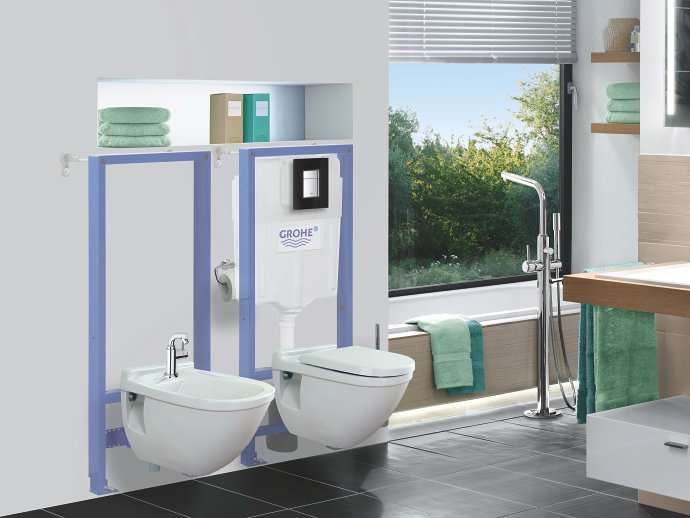 GROHE has 50 years of experience in installation systems
Choose from a wide range of high quality products that offer a solution that suits your needs
Benefit from an extended 10-year warranty
Your bathroom / toilet is easier to clean
Drain, pipe and water tank are nicely hidden
A GROHE built-in cistern gives you more space in your bathroom
WHICH GROHE BUILT-IN CISTERNS ARE RIGHT FOR YOU?
It can sometimes be difficult to decide what kind of concealed cistern you need and which one best suits your toilet. That is why we are happy to help you choose the right built-in cistern. GROHE offers the following two series of concealed cisterns. These are available in different sizes.
IN FRONT AND BEHIND THE WALL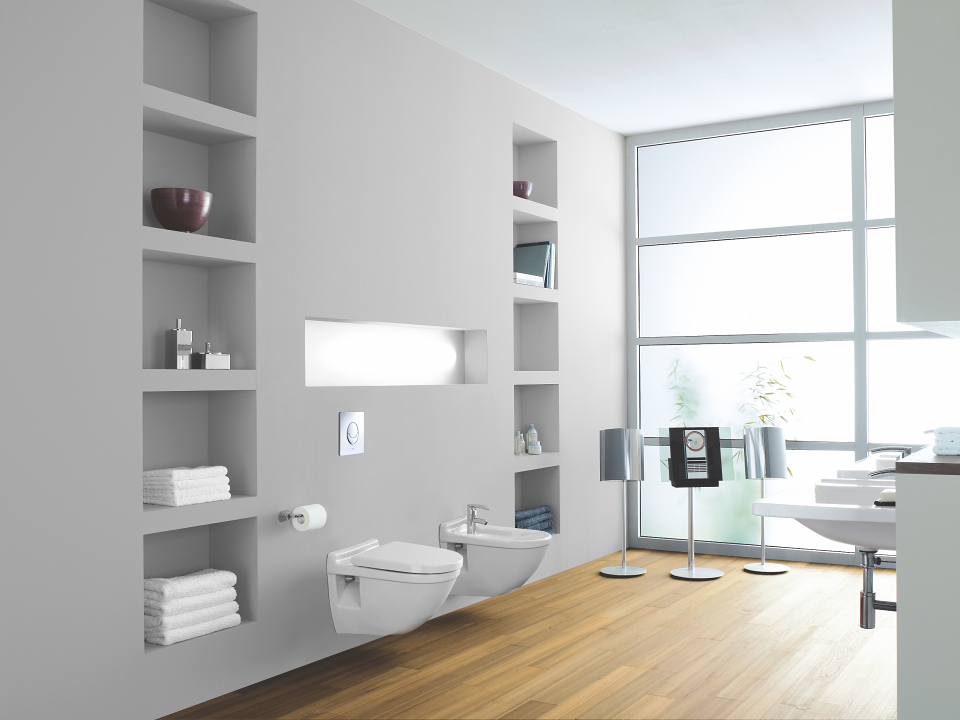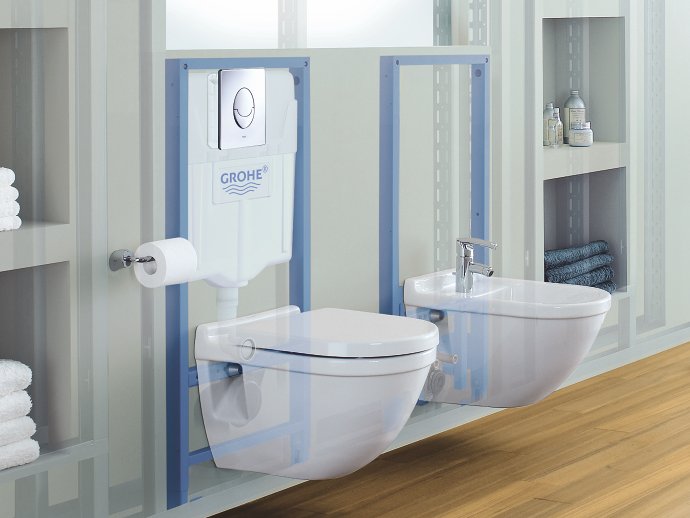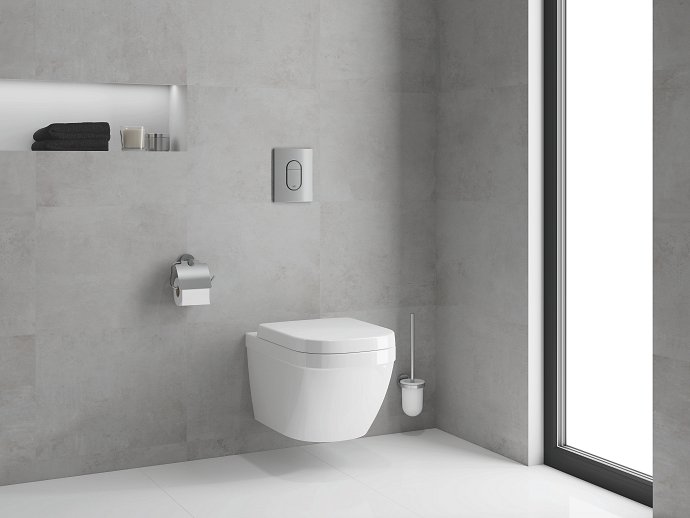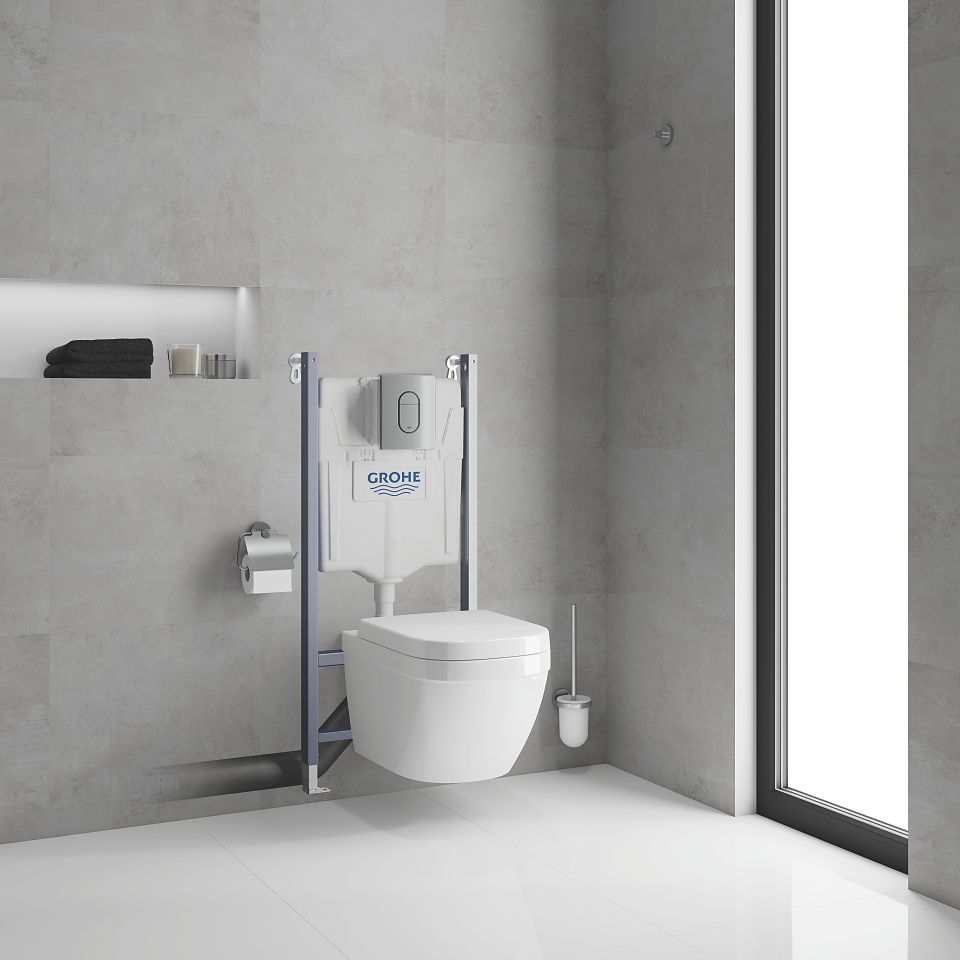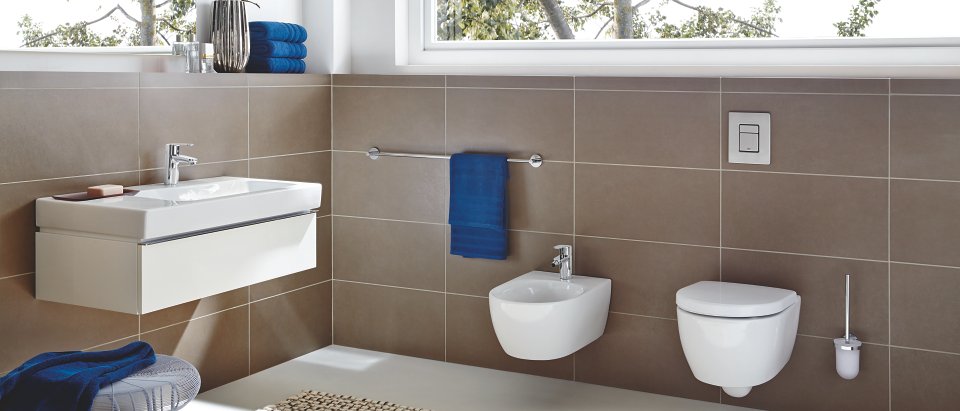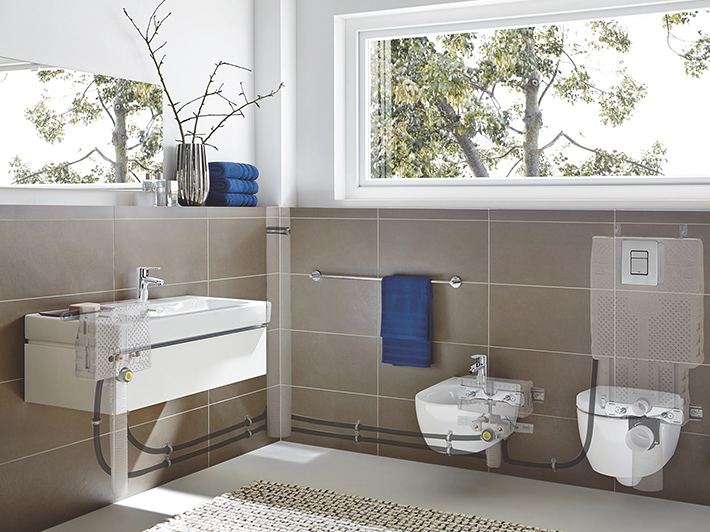 STEP BY STEP GUIDE TO A WALL-MOUNTED TOILET