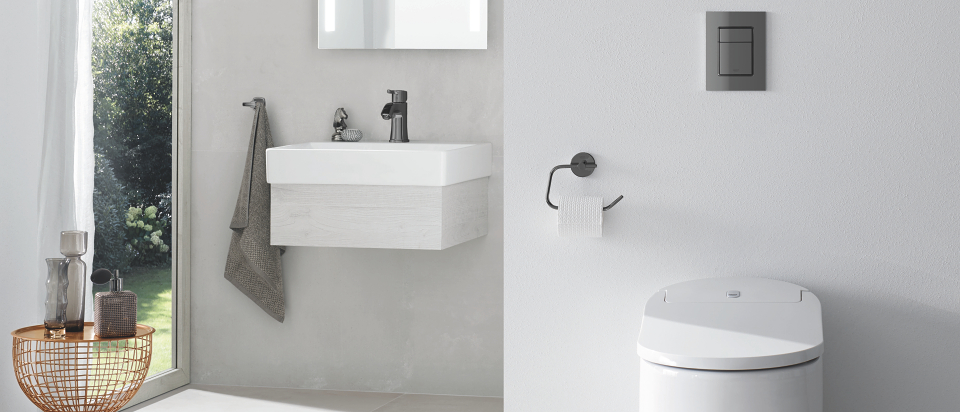 Flushplates
Are you considering getting a wall-hung toilet? Then it is a good idea to invest in a good and user-friendly control panel. With the older floor-standing toilets, the push button is part of the cistern. But with the newer wall-hung toilets, the cistern is built into the wall, and the flushplate is a separate part that you attach to your hidden cistern. Even if the tank is hidden when you choose a built-in solution, the flushplate will still catch the eye. So why not choose one that is at the same time nice to look at and that fits into your other bathroom environment? Fortunately, we have a wide range of flushplates in different designs, sizes and colors.
The benefits of a GROHE flushplate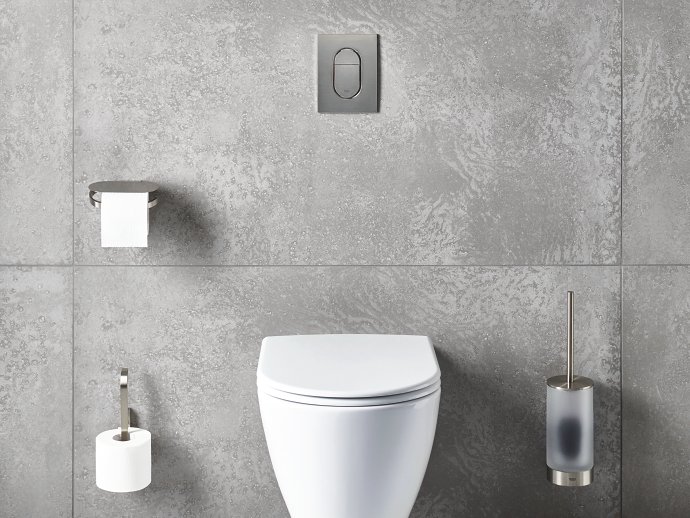 Most GROHE flushplates have a Dual Flush function. This means that the pressure plates have two buttons: one large and one small. On average, 3 liters of water are flushed through the toilet with the small button and 6 liters with the large button. The advantage of having two buttons is that you can save water with one touch. Especially compared to a traditional toilet, which uses an average of 12 liters of water per rinsing.
In addition, our flushplates have a flush switch. This allows you to stop rinsing at any time if you press the button again - another way to avoid using unnecessary water.
Another advantage of GROHE printing plates is that they can be combined with GROHE Fresh. This is an invisible solution for toilet cleaning. With GROHE Fresh you can easily open your pressure plate and put a cleaning tablet into your cistern. The cleaning tablet enhances hygiene and at the same time gives a pleasant scent around the toilet.
Renovation or new construction?
Keep in mind that a GROHE flushplate only fits with a GROHE built-in cistern. Do you need to renovate your toilet? Remember to check if you already have a GROHE built-in cistern. If you are building new, you must buy a GROHE built-in cistern in addition to the GROHE flushplate.
Read more about built-in cisterns
Small or large flushplate?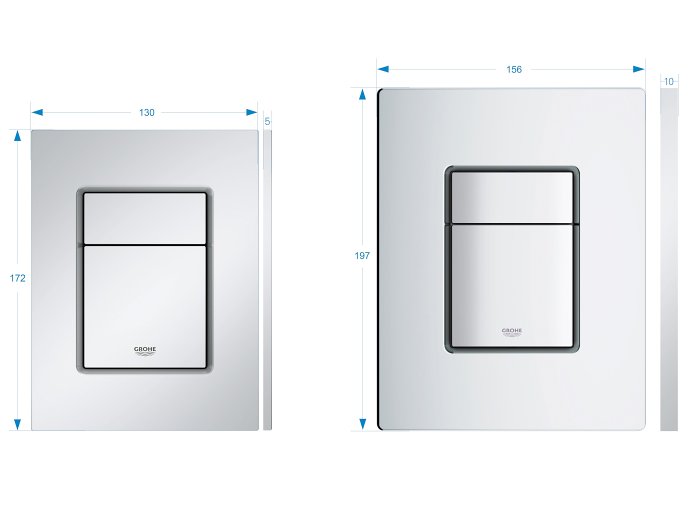 GROHE's flushplates for toilets are available in 2 sizes: 130 mm wide x 172 mm high x 5 mm deep (small flushplate) or 156 wide x 197 mm high x 10 mm deep (large flushplate). Are you looking for the minimalist, small flushplate? Then combine it with a GROHE Rapid SLX concealed built-in cistern. Are you looking for a modern, large printing plate? Then you combine it with a GROHE Rapid SL concealed built-in cistern.
We currently offer three series of flushplates available in both the small and the large version: Skate Cosmopolitan, Nova Cosmopolitan and Arena Cosmopolitan.
Urinal flushplates are available in one size: 116 mm wide x 144 mm high x 10 mm deep.
Give your toilet color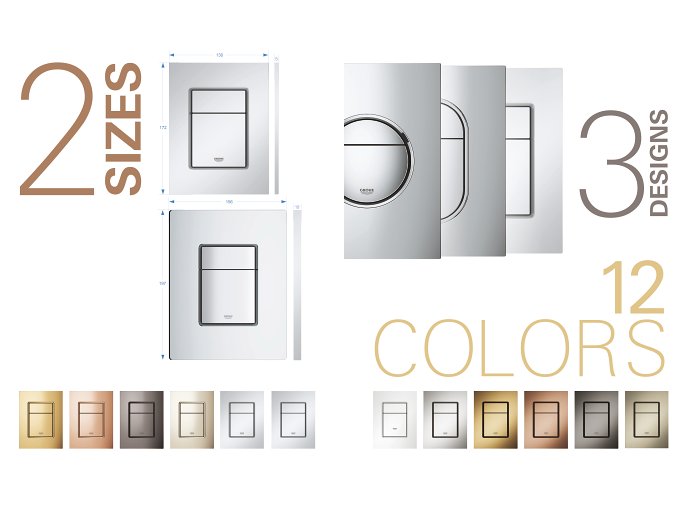 Make your bathroom colorful down to the smallest detail. With the GROHE Colors series, you can easily add your own taste and personal style to your bathroom. Add colors and give your toilet a unique design that fits into your style.
Do you want a warm or maybe more of a slim cool look? Thanks to the GROHE Colors series, you can create exactly the atmosphere you want. Our printing plates are available in 12 different colors.
Discover GROHE Colors
Flushplate Series for toilet and urinal
Step by step guide to a wall-mounted toilet
This might also be interesting for you