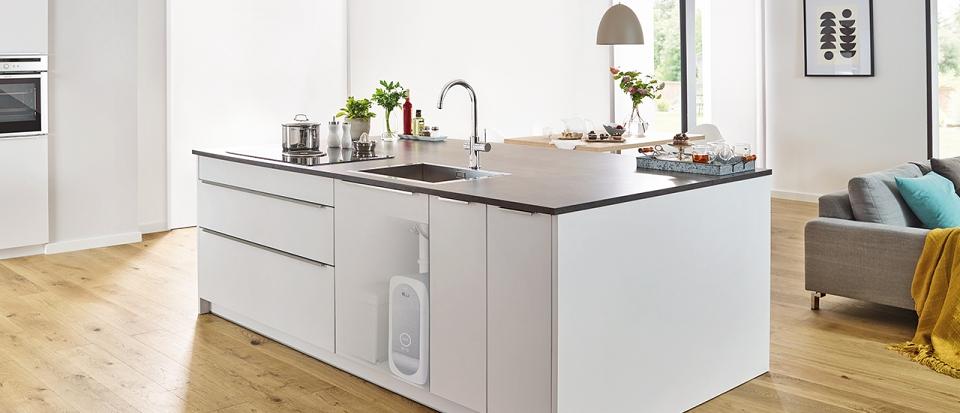 EVERY SPACE CAN BE A HOME FOR GROHE BLUE HOME
The GROHE Blue Home cooler is slim and adaptable making it simple to find the ideal space for it in your kitchen. It can be fitted directly below the sink or within a radius of 2.5 meters.
EASY TO INSTALL
Watch the video for easy to follow instructions. You'll be guided step by step through the installation process: from how to prepare your kitchen cabinet, drilling the ventilation hole, and mounting the fittings - to inserting the filter and CO2 bottle for the first time and adjusting the software. Done.Ready for some refreshment?
EACH GROHE BLUE HOME CONTAINS: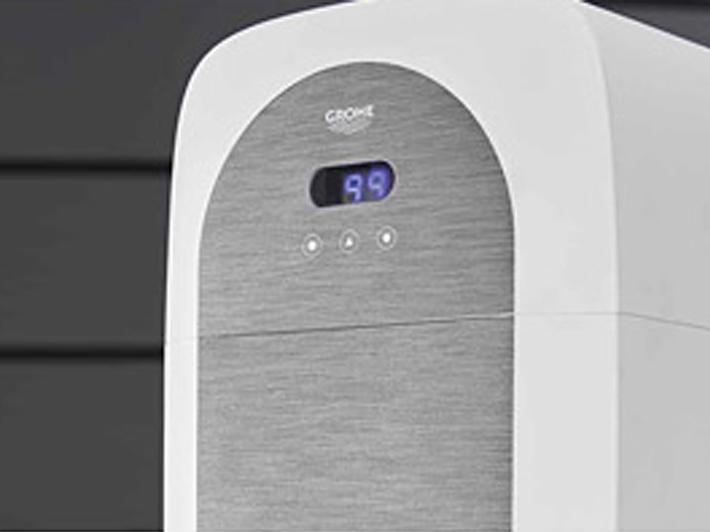 GROHE Blue Home Cooler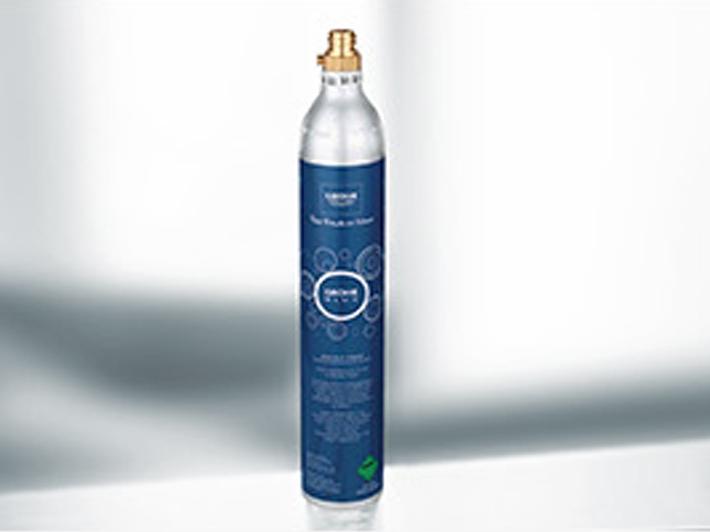 CO2 Bottle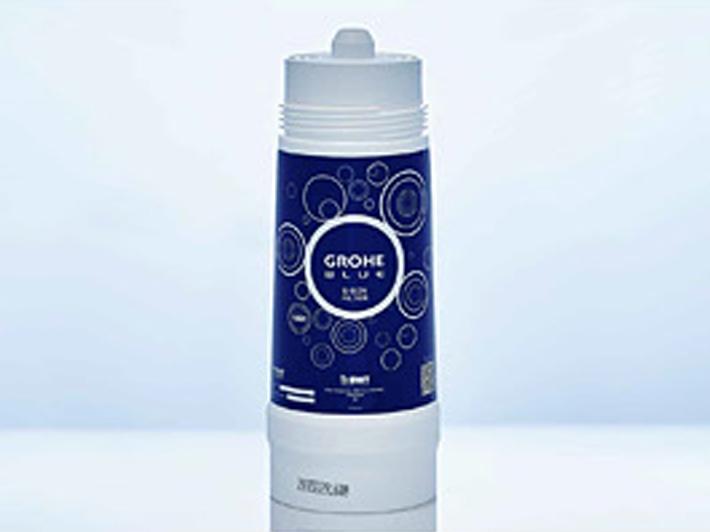 S-Size Filter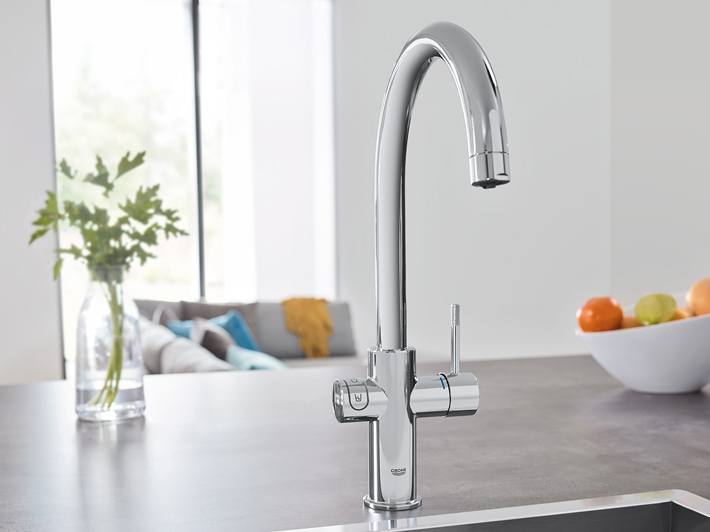 Your ideal spout
EASY TO MAINTAIN
Exchanging the CO2 bottle
A white, blinking light alerts you when it's time to
replace the CO2 bottle.
Watch the video to see just how simple it is.
Exchanging the filter
When the time comes to replace the filter, the display on the tap will alert you with an orange, blinking light.
Watch the video for the simple guide.
Register your GROHE Blue Home now!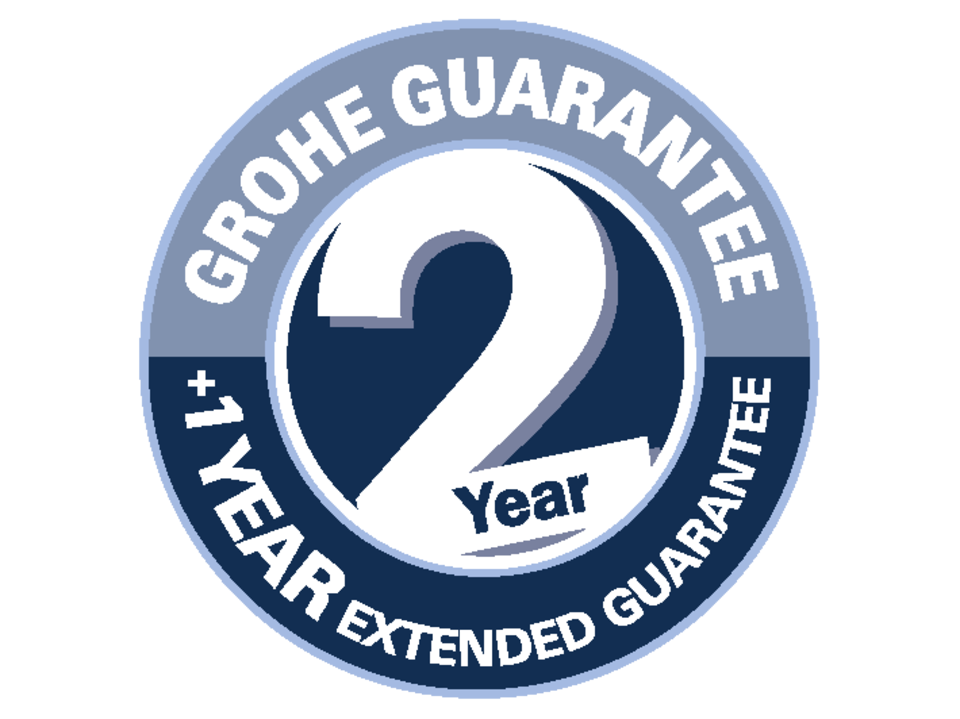 By registering your GROHE Blue Home now, you will benefit from one extra year of guarantee on your product!
Register product
Ordering CO2 bottles couldn't be simpler
How to order the replacement CO2 bottles for GROHE Blue Home - and how to send the old ones back for refilling. It's the environmentally friendly way to ensure that you never run out of bubbles in your glass.Just follow the easy steps in the video.
Go to the GROHE shop