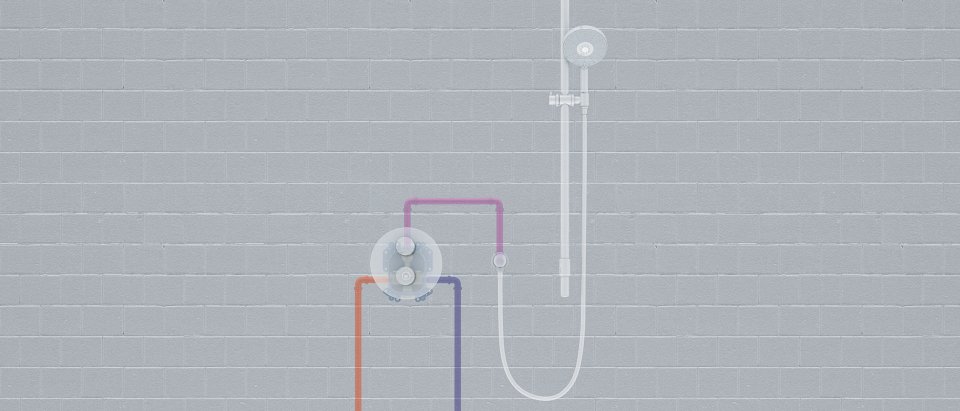 Concealed thermostat with hand shower
Practical information
Comfortable - the GROHE Rapido T concealed thermostat equipped with GROHE TurboStat® this shower mixer ensures effortless precision and lifetime of maintenance-free comfort.
Safe - for people with children, we recommend the use of a thermostat fitting, which ensures a constant water temperature to provide protection against scalding.
Installation information
Equipped with the latest GROHE technology, the GROHE Rapido T concealed thermostat provides a flow rate of over 50 litres per minute at a pressure of 3 bar.
Please observe the recommended installation height of the shower rail on table.
Water quantities
Minimum requirements to ensure good functioning of this shower solution:
Recommended pressure: 2.2 bar ahead of the thermostat fitting
7 l/min. for the hand shower
General tips for installation
Please make sure that the water volume and the water pressure is adequate so as the waste is sufficiently be dimensioned.