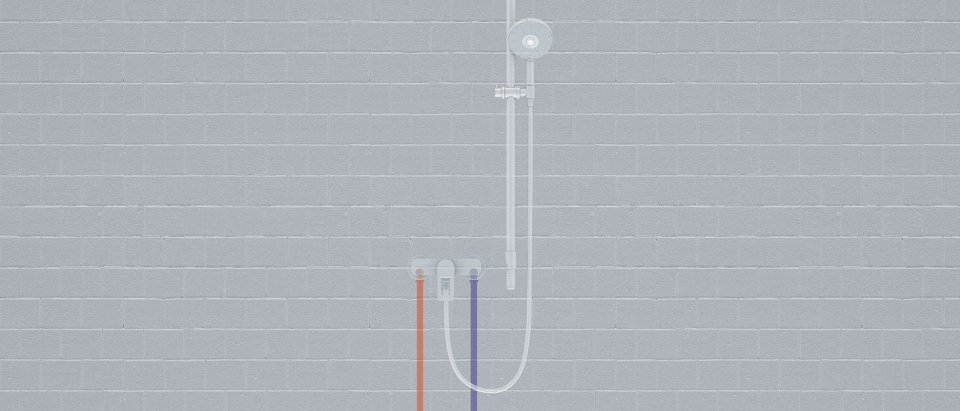 Exposed shower mixer with hand shower
Practical information
Safe - Temperature Adjustment: An optional Temperature limiter prevents scalding especially around children.
Installation information
Please observe the recommended installation height of the shower rail on table.
Water quantities
To ensure good functioning of this shower solution, a minimum of 7 l of hot/cold water are required per minute at a dynamic supply pressure of at least 1 bar ahead of the fitting.
General tips for installation
Please make sure that the water volume and the water pressure is adequate so as the waste is sufficiently be dimensioned.