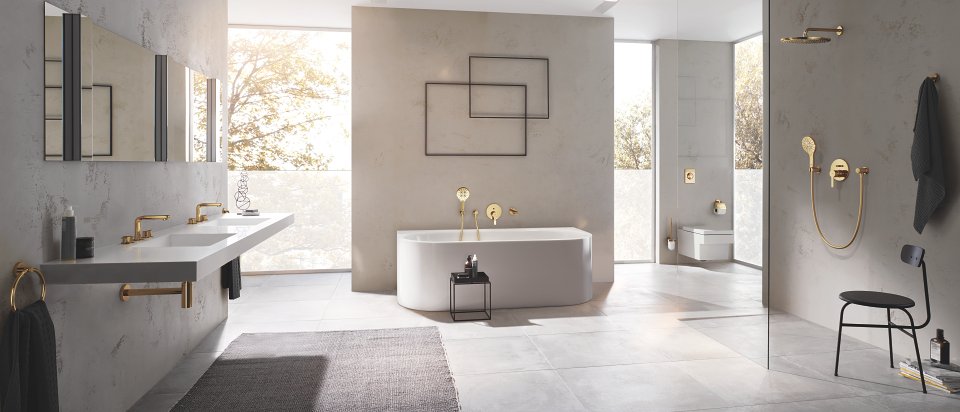 Cool Sunrise
Give your bathroom a golden brass-inspired touch with the color Cool Sunrise .This beautiful gold colour gives your home a classic touch and provides an elegant, sophisticated look. The gold-colored items give your home extra shine and look great in combination with dark colors.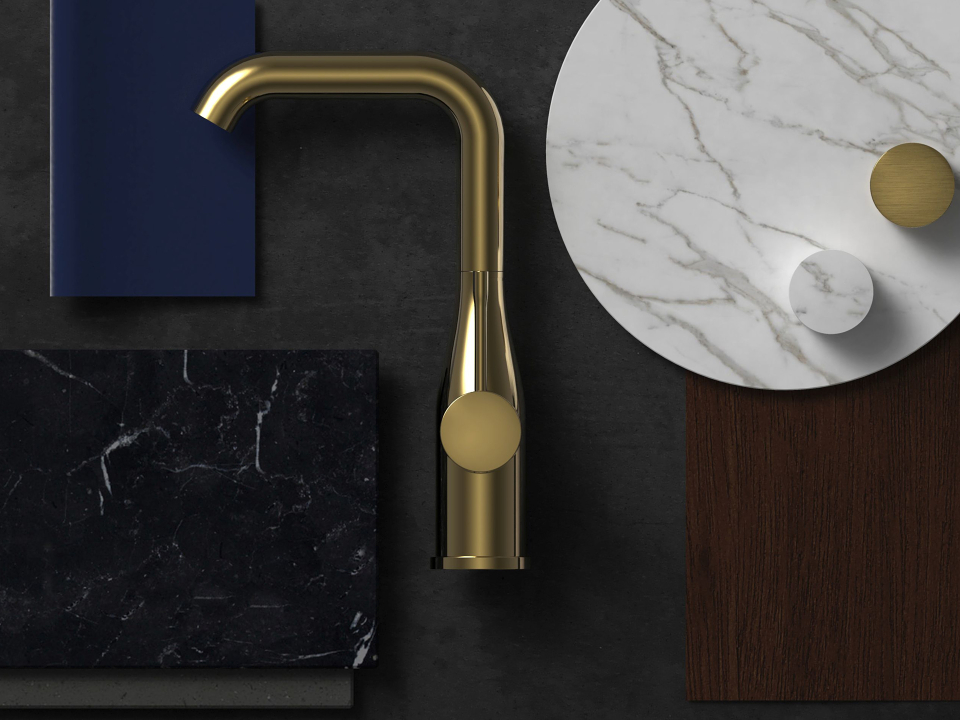 CREATE CONTRAST WITH GOLDEN TAPS
Cool Sunrise gold taps, showers, and accessories look best in a room by contrasting them with dark, light or white interiors. The contrast will be most noticeable in a completely dark interior. For example, you can opt for dark stone tiles in your bathroom. If you want a slightly more subtle contrast, opt for black-grey tiles in an even pattern. You can build on this luxurious dark base and enhance the contrasting effect with glossy black accessories, dark-colored bath towels and bathroom furniture. GROHE Cool Sunrise golden taps complete the room.
Are you going for polished?
The golden faucets come in both a matte and glossy finish. The glossy GROHE Cool Sunrise taps provide a sophisticated look to your home.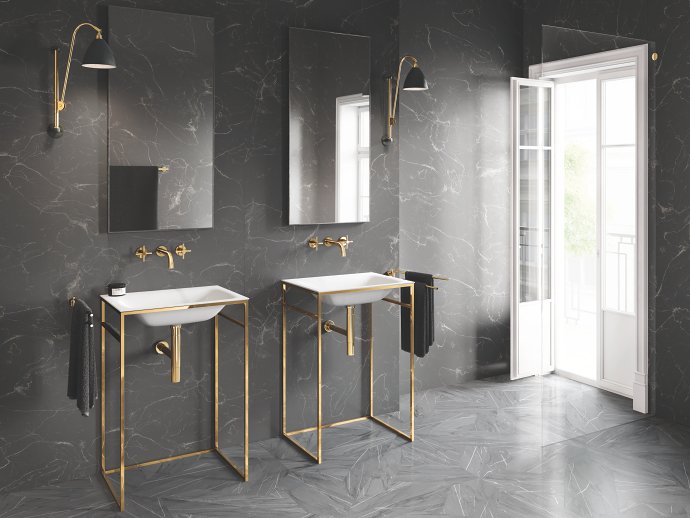 Or matte?
And the GROHE Brushed Cool Sunrise taps add a modern vintage look to your home.
Get Inspired