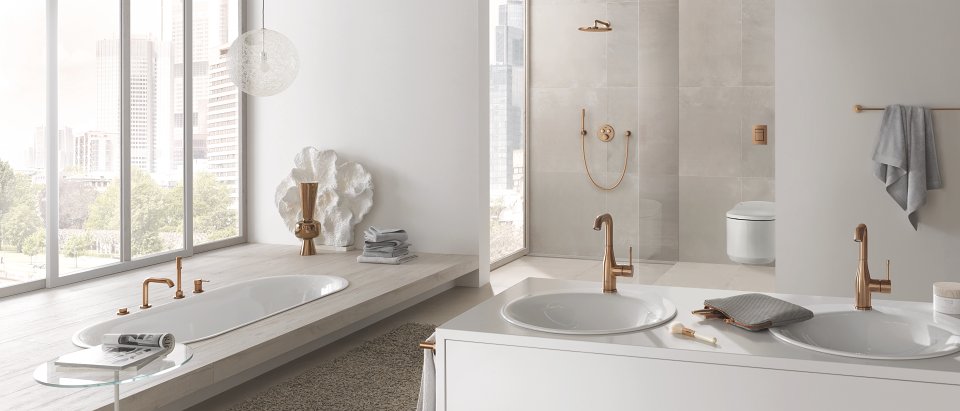 Warm Sunset
Do you want to give your bathroom a touch of luxury? Warm Sunset creates pleasant associations to a sunset and adds warmth to the bathroom. The copper-inspired color is ideal for the more spacious bathroom, where the warm shades of the luminaire have the opportunity to unfold and show its beauty. Warm Sunset is ideal to match with materials such as dark stone, marble or raw concrete if you like to play with contrasts.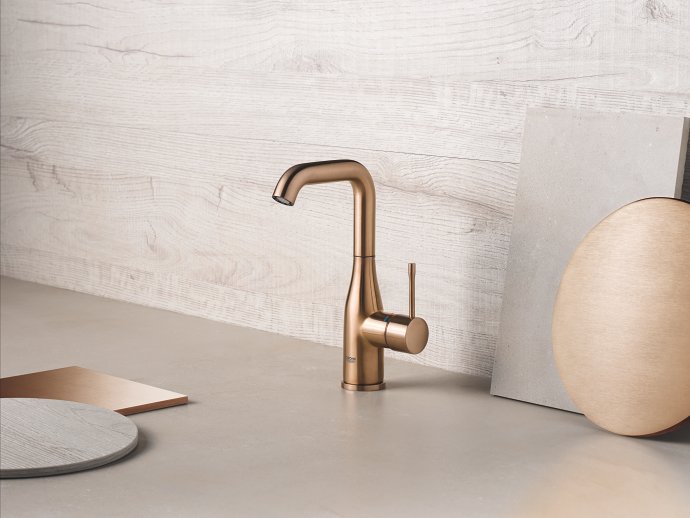 Which materials go well with Warm Sunset?
GROHE's Warm Sunset faucets look best when contrasted with luxurious materials such as dark stone or white marble. This accentuates the taps and makes them real eye-catchers, both in the kitchen and in the bathroom. Limit the contrast in the rest of the room and use neutral patterns in the rest of the room - you want the faucets to really stand out!
For a warm look, combine Warm Sunset with natural oak, natural stone or marble. Imagine sinking into a lovely warm bath in an inviting space created by the combination of bronze taps and natural materials. Add bathroom accessories in the same shade to ensure a harmonious look in your bathroom. With a full range of bronze products, GROHE gives you the freedom to design a bathroom that suits your personal style and preference.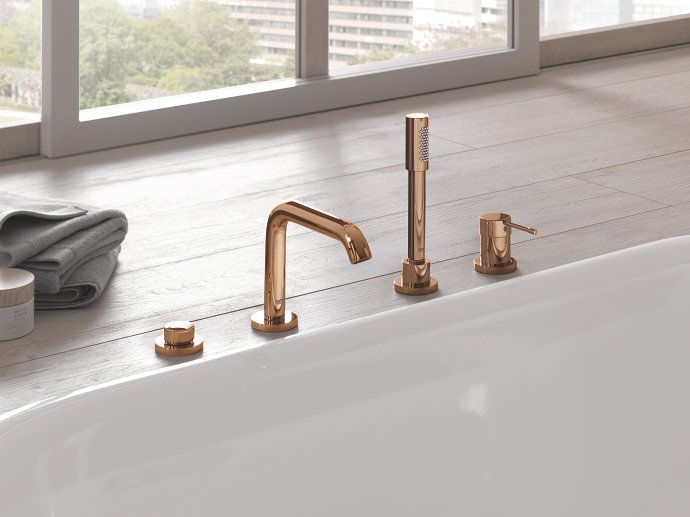 Are you going for polished?
This collection is available in the bronze shades of polished and brushed Warm Sunset. Your choice depends on the look you are looking for in your bathroom. The polished finish adds a touch of elegance to your home.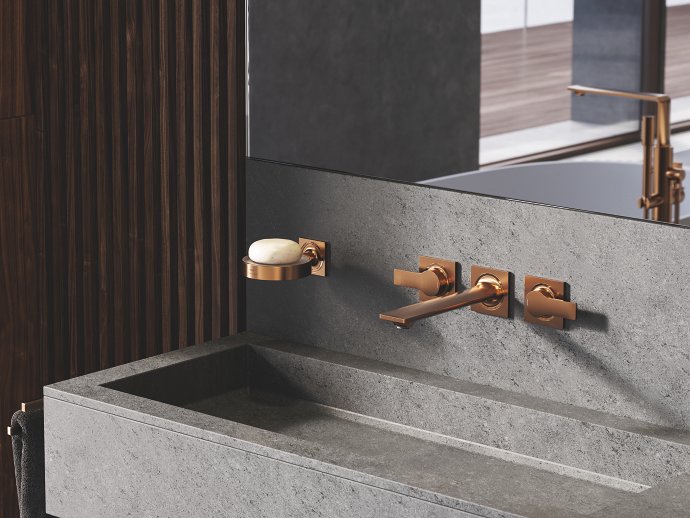 Or matte?
And the soft finish of the brushed copper exudes modern purity and provides a warm glow to your home.
Get Inspired