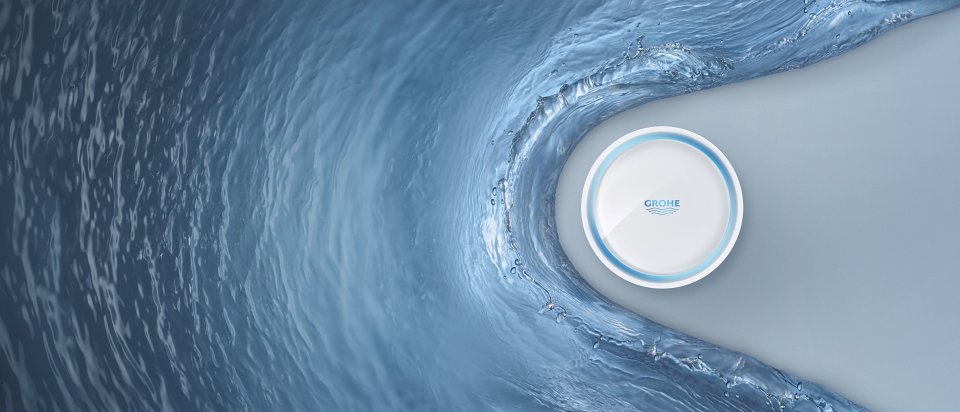 GROHE SENSE SMART WATER SENSOR
Your diligent water sensor that never sleeps, protecting your home against water leaks and water damage, day and night. GROHE Sense responds to the presence of water where it shouldn't be, alerts you via alarm and can even notify you remotely via the GROHE Sense app.
The GROHE Sense water leak detector can be placed in the cellar, the laundry room, bathroom or in the kitchen – anywhere that a damaging water leak might occur. GROHE Sense detects water leaks early and gives you a real chance to react fast, avoiding costly and disruptive water damage or a full-scale flood. Additionally, it measures room temperature and humidity and alerts you when readings are unusually high or low.
DETECTS WATER FLOODING, MEASURES HUMIDITY AND TEMPERATURE, ALERTS VIA SMARTPHONE APP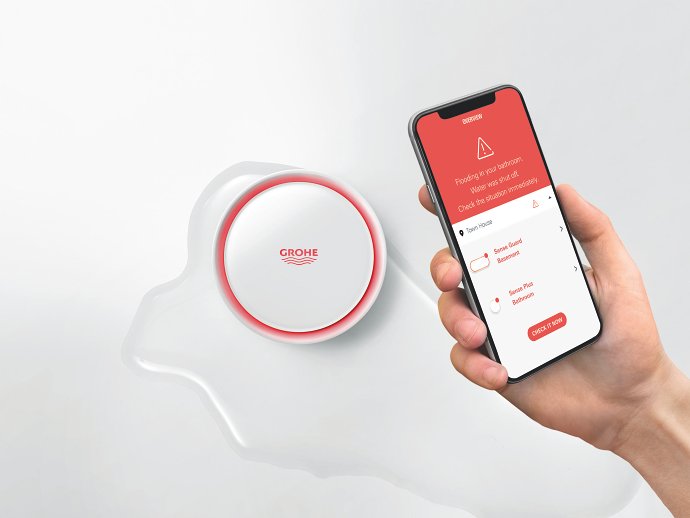 DETECT WATER LEAKS AND FLOODING
Should the underside of the water sensor come into contact with water due to a leak or water damage, you are alerted via a pulsating red light, beeping sound, and a push notification in the GROHE Sense app so that you can get there in time to stop the water leak becoming a flood. Higher level of protection is achieved in combination with GROHE Sense Guard, as GROHE Sense triggers GROHE Sense Guard to shut water off automatically.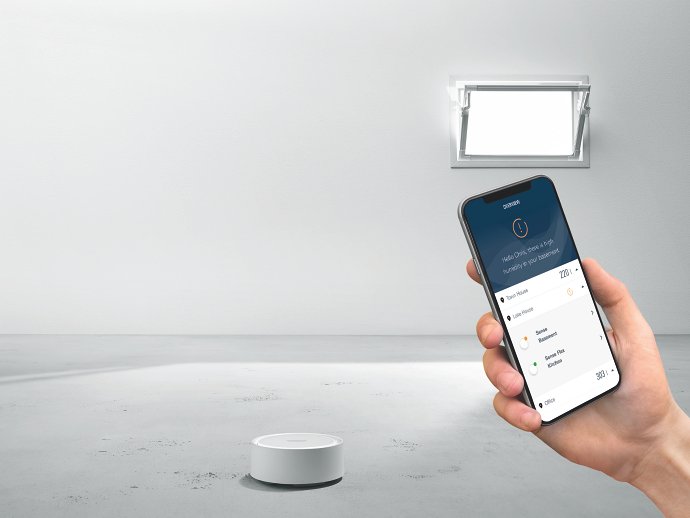 Senses humidity
Be informed about humidity and save your house and property from the potential harmful consequences of humidity. Damp provides the ideal conditions for mould to grow. But your health can also suffer when humidity levels are too low: irritated sinuses, itchy eyes and dry skin and an increased risk of colds can result. The GROHE Sense water sensor alerts you when the humidity rises above your set humidity level or when it drops below your set threshold, allowing you to act early.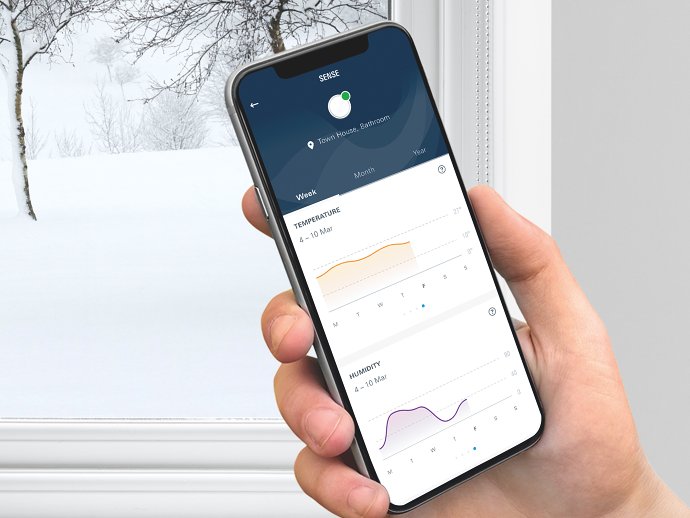 Measures temperature and detects frost risk
The danger of frost damage to pipes is greater in rooms that are unheated and not often checked, like the cellar or weekend homes that may stand empty much of the time. GROHE Sense water sensor alerts you when the room temperature falls below 3°C, so you have time to react.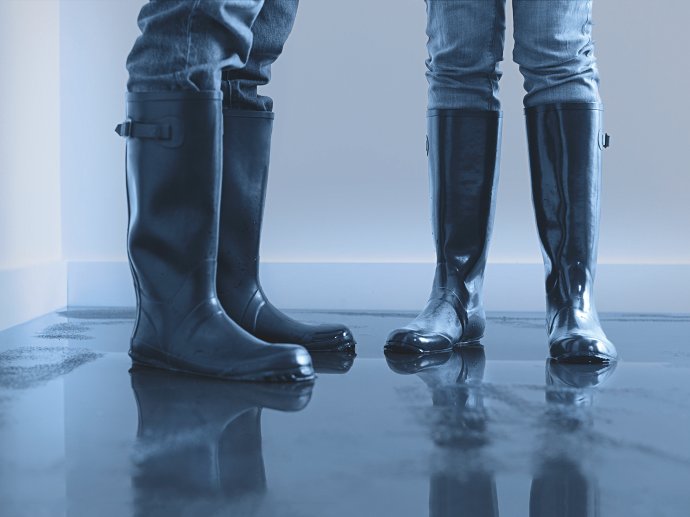 WATER DAMAGE: NO. 1 PROBLEM IN THE HOME!
54% OF HOUSEHOLDS EXPERIENCED A WATER DAMAGE IN THEIR HOUSES.* A water leak at home, leading to water damage to furnishings, floors and walls, can be devastating – and costly. Cleaning up after a flood is a disruptive and all-too-common event which can be avoided by using smart home technology like the GROHE Sense water sensor and GROHE Sense Guard water shut-off system.
Check the facts about water damage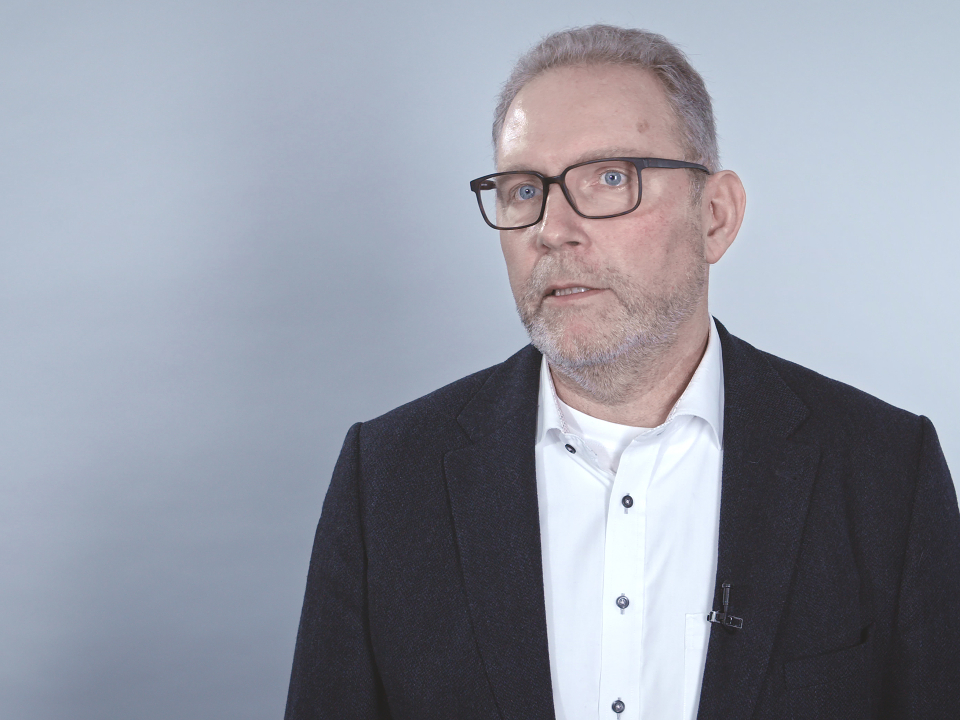 NUMEROUS CASES OF WATER DAMAGE DETECTED IN TIME
"Without GROHE Sense, the damage would have been enormous. That would have been at least five days of water running into the basement."
Nikolaus Klein, Germany
Read stories of product users
HOW DOES GROHE SENSE WORK?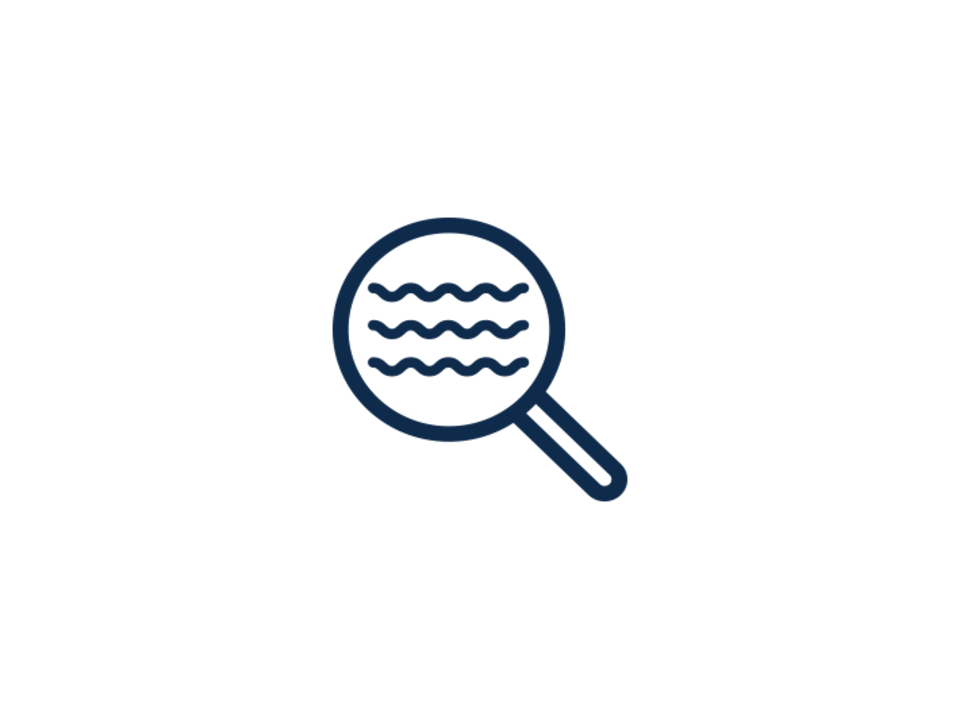 Flooding detection
GROHE Sense is placed on the floor, at the lowest place in a room. When the two water-detecting metal pins on the underside of the water sensor come in contact with water, GROHE Sense alerts you automatically.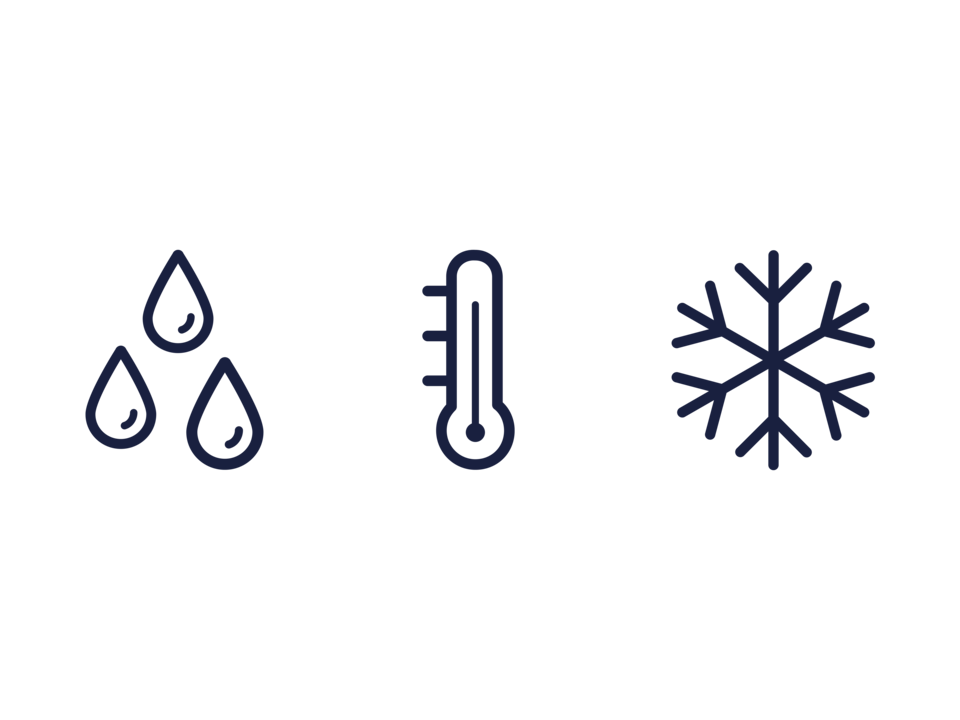 Humidity and temperature measurements
GROHE Sense measures the room humidity and temperature on a continual basis, once per hour. As long as these stay within the set thresholds, the readings are updated in the GROHE Sense app once per day. If one of these situations occurs, you are notified automatically via the app:
Room temperature reaches a critical level (above or below the set threshold).
Room temperature falls below 3°C – a potential frost risk.
Humidity is critical for more than 3 hours (above or below the set thresholds).
Note: GROHE Sense can not be used as a fire alarm, as the device measures temperature just once every hour!

Humidity and temperature thresholds
Individual threshold values for humidity and temperature can be defined, so that all alerts and actions are adapted to match your household situation and personal preference.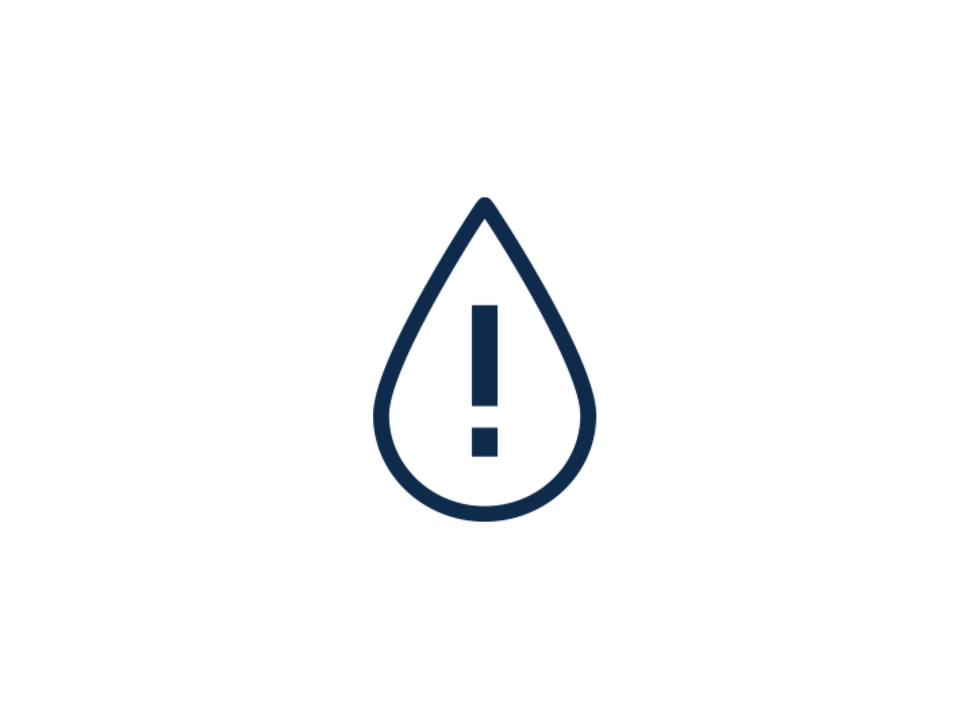 Multiple alerts
Receive situation-dependent alerts via pulsating red light, beeping sound, push notification or email.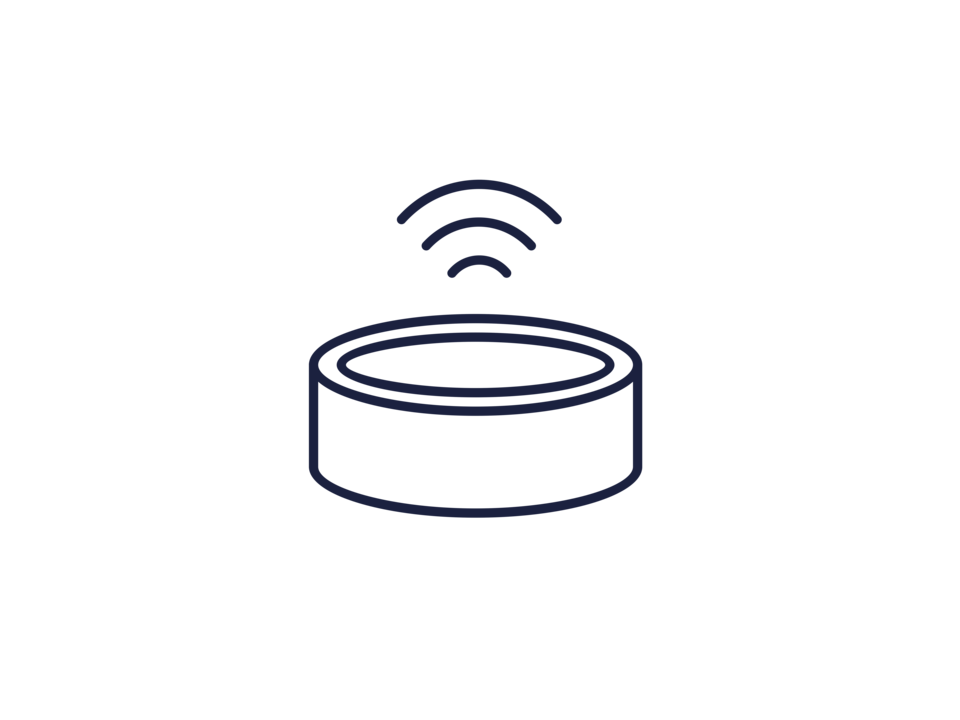 Sense triggers Guard
Protection boost with a complete set of the devices. When a water leak is detected by GROHE Sense water sensor, main water supply can be shut off automatically by GROHE Sense Guard.
Learn more about GROHE Sense Guard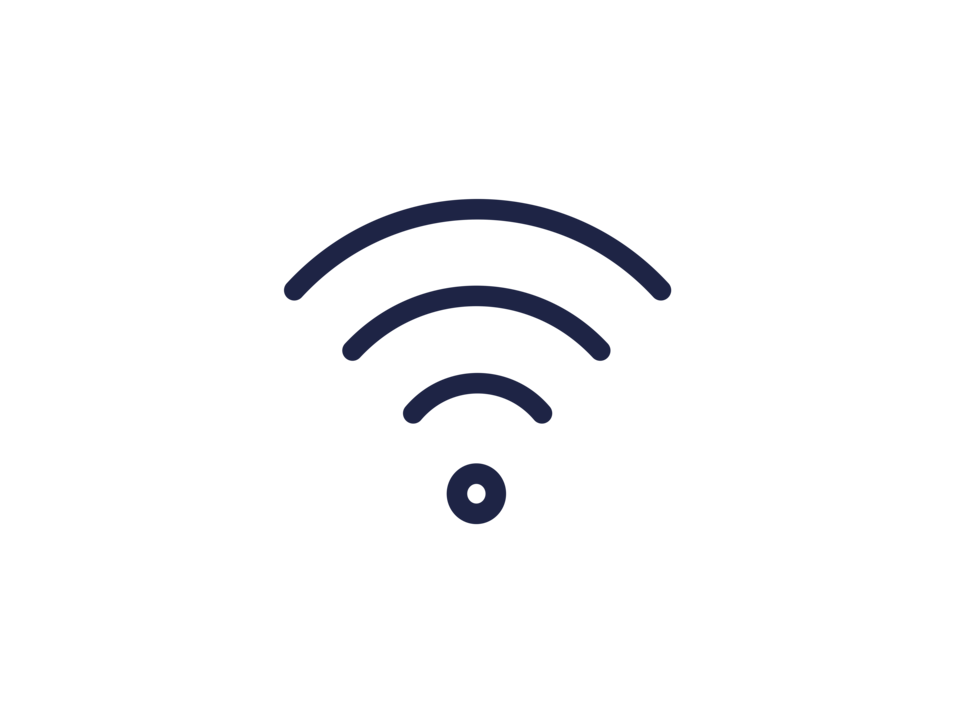 Wi-Fi Connection
GROHE Sense is a Wi-Fi connected smart home product. In order to function properly, the wireless network must meet the following parameters:
Password-protected WPA or WPA2; connection into open networks without password is not possible due to data security reasons.
Frequency of 2.4 GHz; doesn´t work with 5.0 GHz.
IEEE 802.11b/g/n.
Only Wi-Fi channels 1 – 11 can be used.
Continuous Internet access.

Long Life Battery
Durable battery power usage for up to 4 years. 3 x AAA batteries are used, and are included in the product packaging.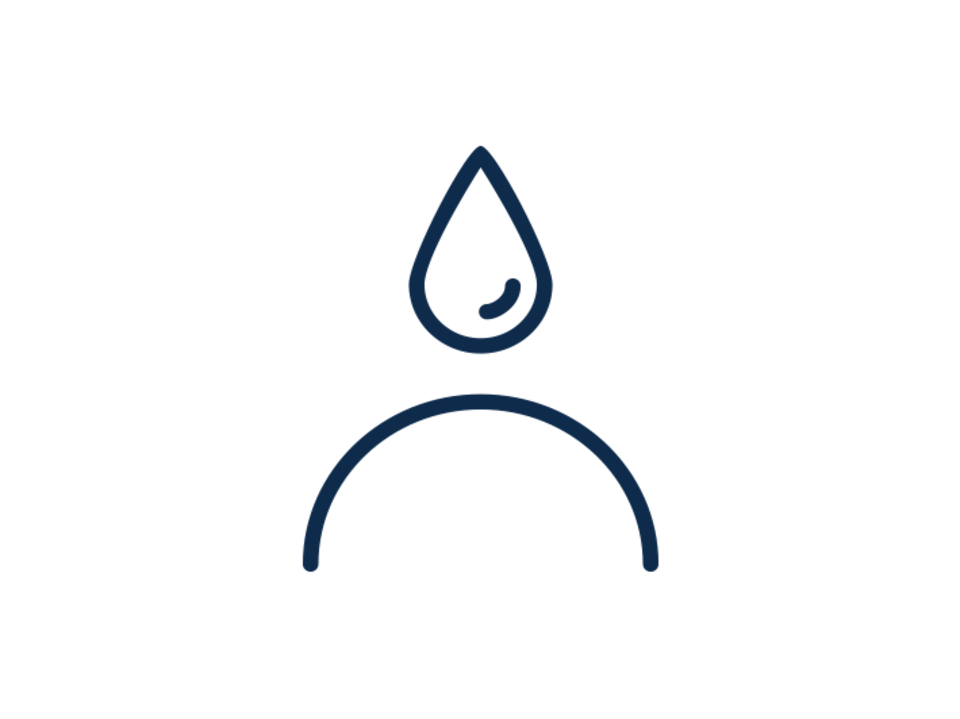 Water Resistant
With closed cap protected against spraying water.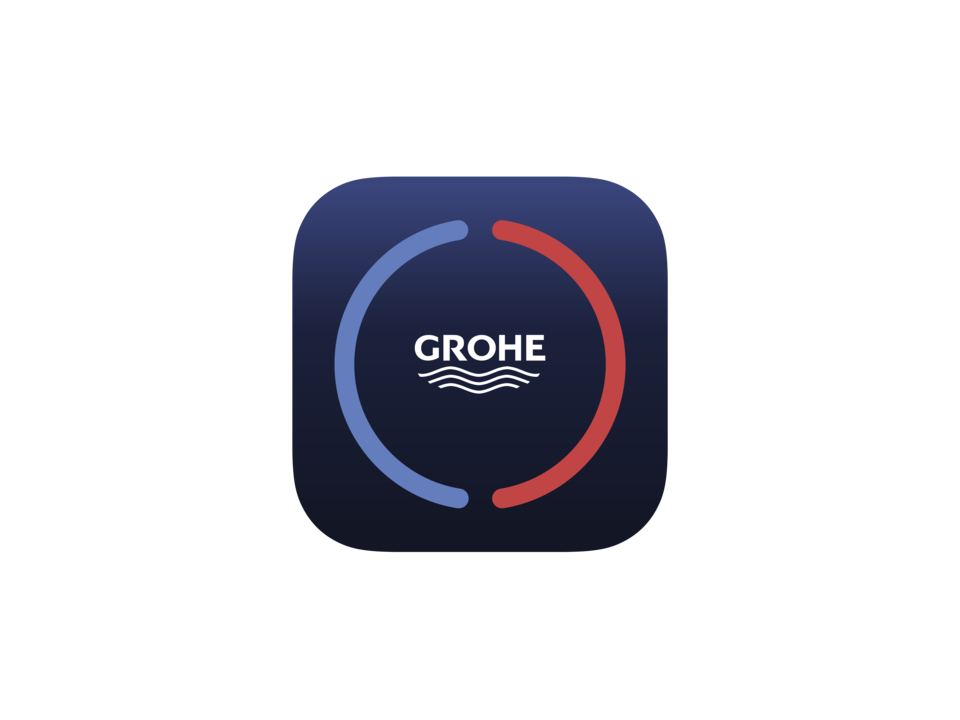 AWARD-WINNING SMART HOME SOLUTION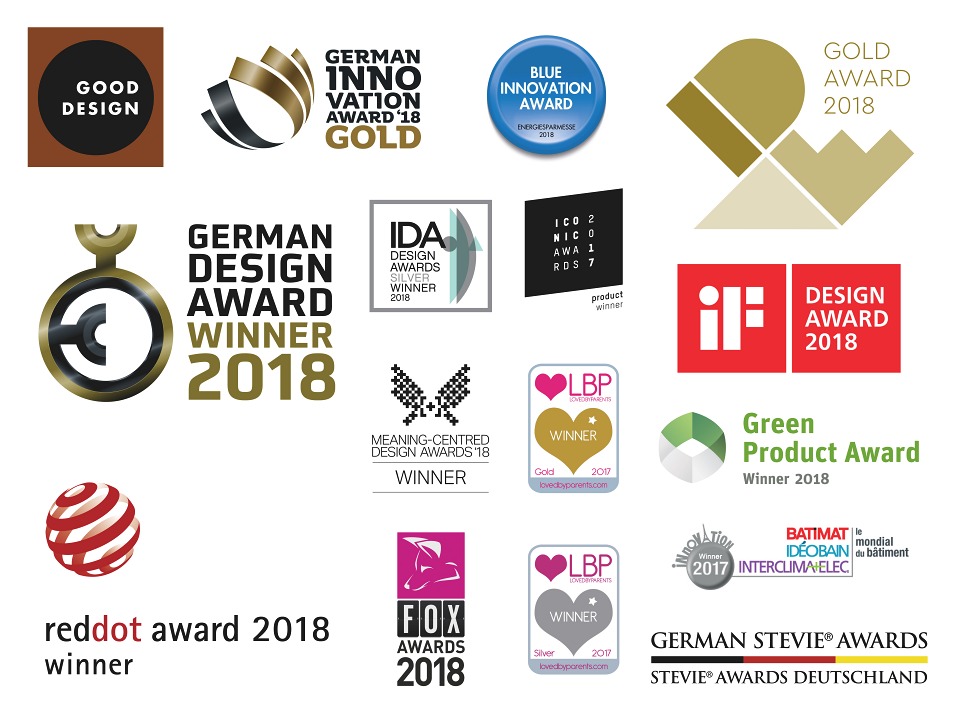 OUTSTANDING DESIGN AND CUTTING-EDGE TECHNOLOGY
The GROHE Sense water sensor has won numerous prestigious awards for innovation, technology and design.
ADDITIONAL INFORMATION ON GROHE SENSE
*Source: The ConsumerView, January 2017, Quantitative Assessment Europe.