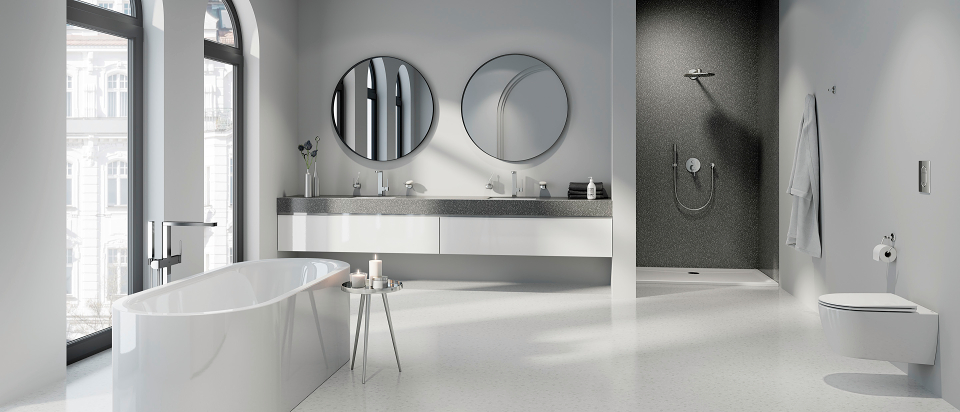 GROHE PLUS – Accuracy that goes beyond design
Enjoy sleek, cutting-edge design alongside confidence and control with the new GROHE Plus range of modern faucets. Refreshingly different by design, this innovative range of unique faucets offers a new level of ergonomic comfort and practical function. The GROHE Plus range includes some faucets with an LED temperature display, so you know the water will always be just the right temperature.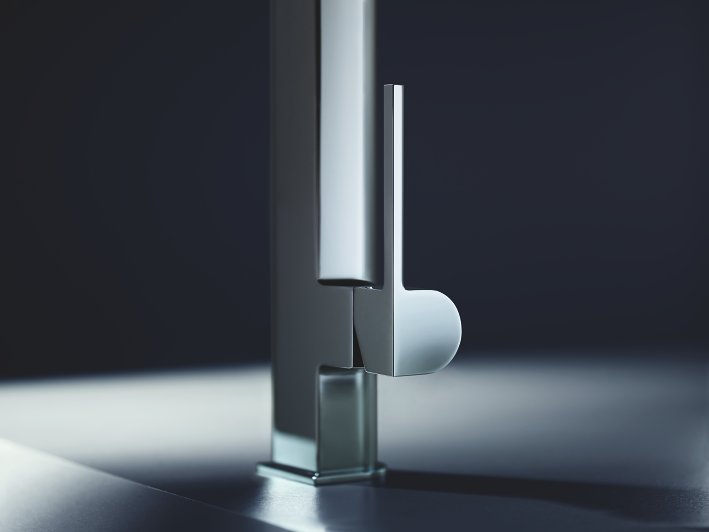 Elegant, tactile control
GROHE Plus is a design that takes its inspiration from the arc, a shape that offers both strength and lightness. By combining the curves of a circle and the crisp, clean lines of a cube, GROHE Plus creates an exciting, architectural silhouette, ideal for innovative bathrooms. GROHE Plus represents accuracy, strength and stability, coupled with features that offer comfort, convenience and control.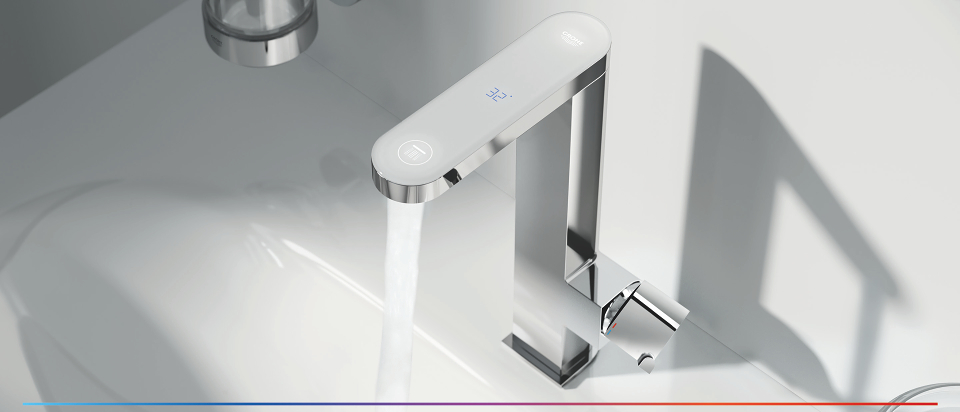 The control of your faucet is completely in your hands with GROHE Plus, thanks to its innovative LED temperature display. Always know how hot the water from the faucet is, moment to moment, thanks to the LED temperature display on the top of the faucet, giving you increased control and security for the bathroom. You can tell at a glance how warm the water is, but when the flow stops, the clever display disappears again, leaving the immaculate appearance of the faucet unchanged.
GROHE PLUS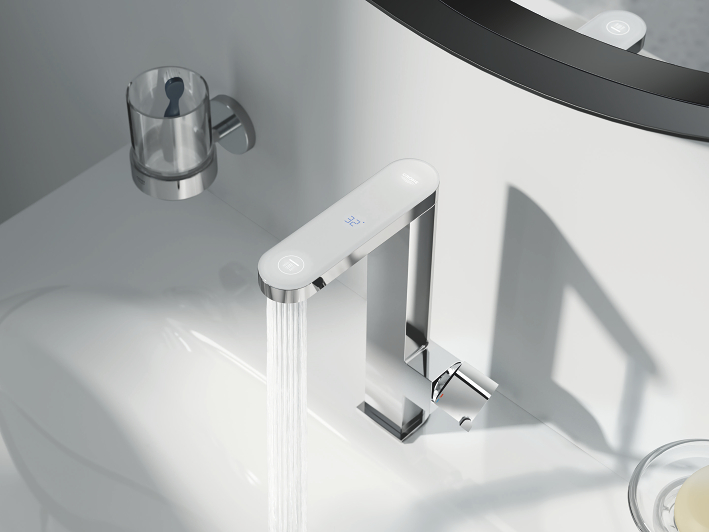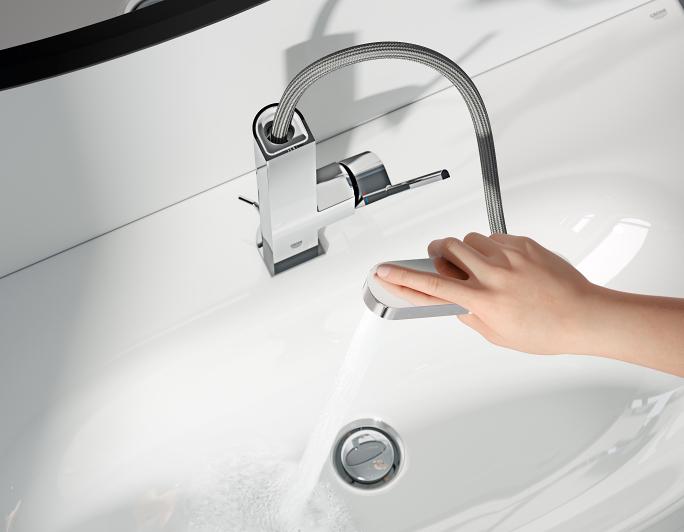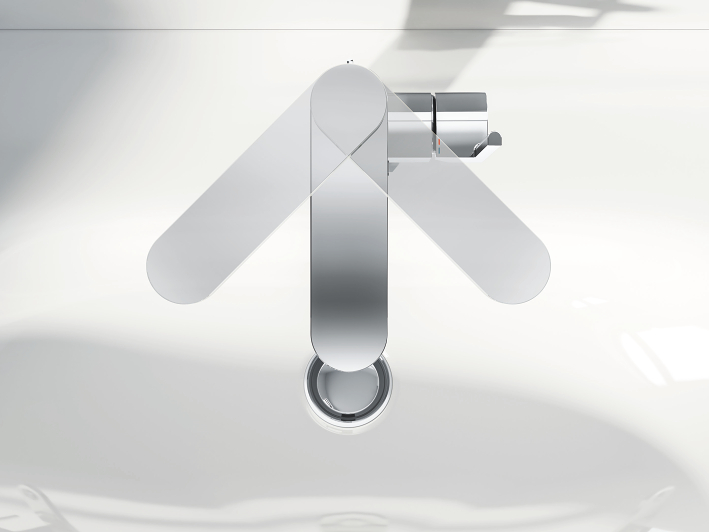 GROHE PLUS DESIGN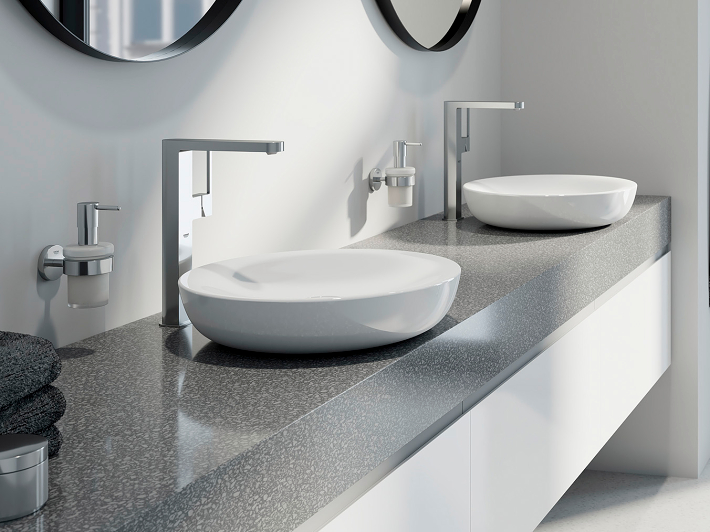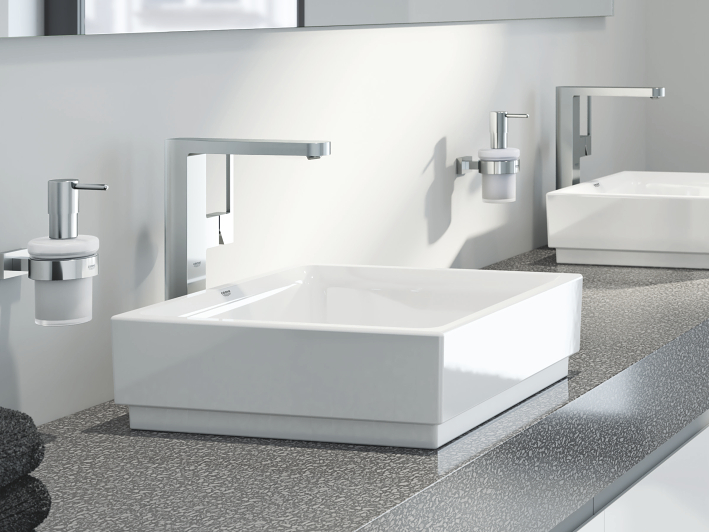 GROHE PLUS – Accuracy that goes beyond design