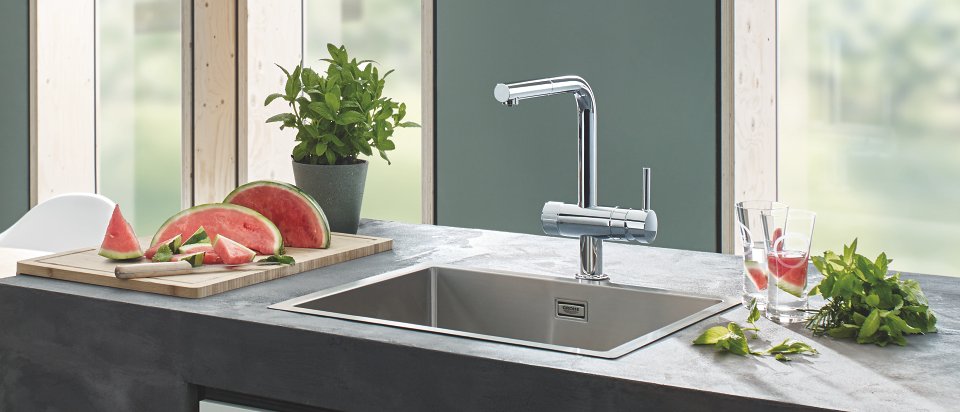 GROHE Blue Pure
Pure enjoyment.
GROHE Blue Pure is the alternative solution for people who prefer the natural taste of still water. Using the unique GROHE Blue filter technology it turns ordinary tap water into fresh water, removing all of the substances that can impair its taste. Finished in GROHE StarLight chrome, the tap has separate internal waterways – one for filtered water and the other for unfiltered water. This means that people who prefer ambient, still water without any carbonation at all do not have to miss out on the great taste of water from a GROHE Blue water system. The GROHE Blue filter cartridge can purify up to 3000 litres of water and can be replaced in just a few steps. It delivers a pure, refreshing taste experience with no aftertaste of chlorine or bad odor.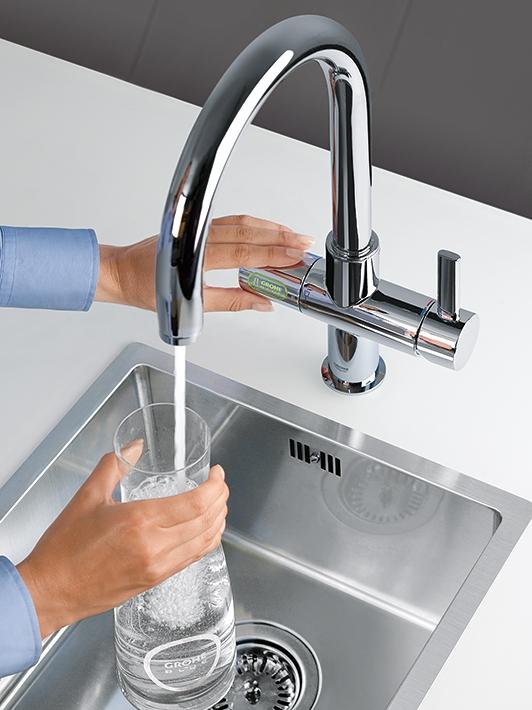 Refreshingly Simple
The unique GROHE Blue Pure water systems deliver fresh, great-tasting filtered water from the convenience of your kitchen faucet whenever you want it – 24 hours a day, 7 days a week.
A filter exchange timer indicates when the water filter has to be changed after 1 year of usage. Replacement filter can be bought easily in the GROHE webshop.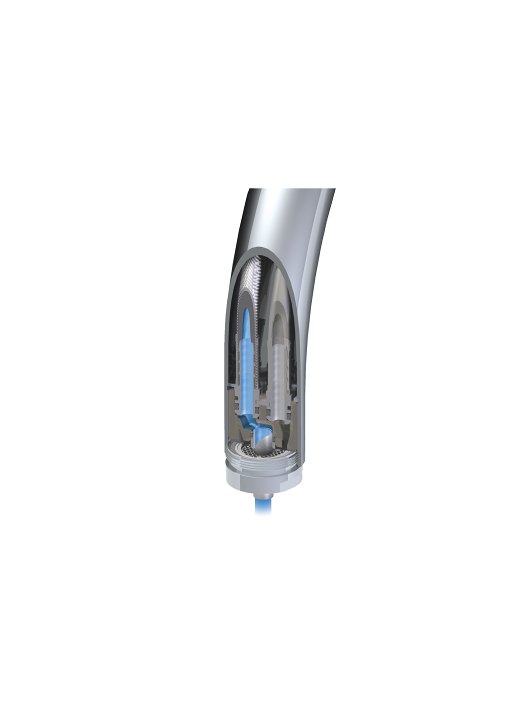 Handling and internal waterways
Two separate internal waterways – one for filtered water and the other for unfiltered water – and an innovative mousseur ensure that once the water has been filtered it never comes into contact with anything that may taint its taste.
1. GROHE Blue filtered water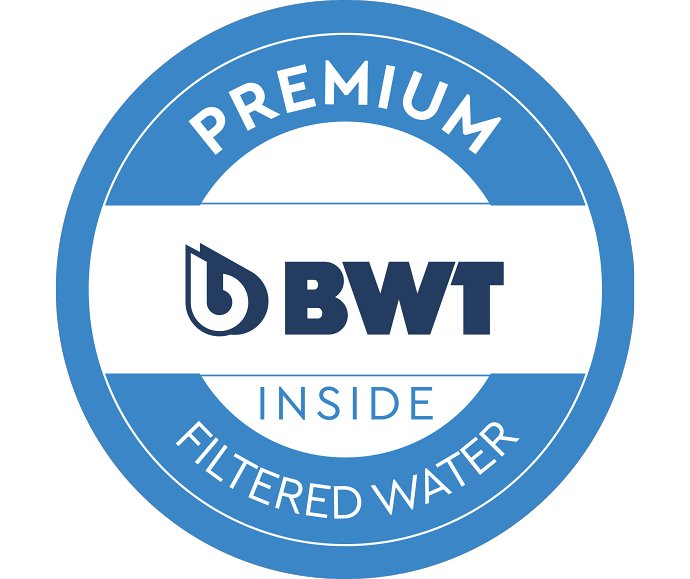 GROHE Blue & BWT
The most precious resource in the safest hands
Water is not only the world's most precious resource, but also the basis of all living things. GROHE and BWT, Europe's leading water professionals, represent safety, hygiene and the highest quality standards. We have combined the expertise of our two companies to deliver a completely new water experience.
EACH GROHE BLUE PURE CONTAINS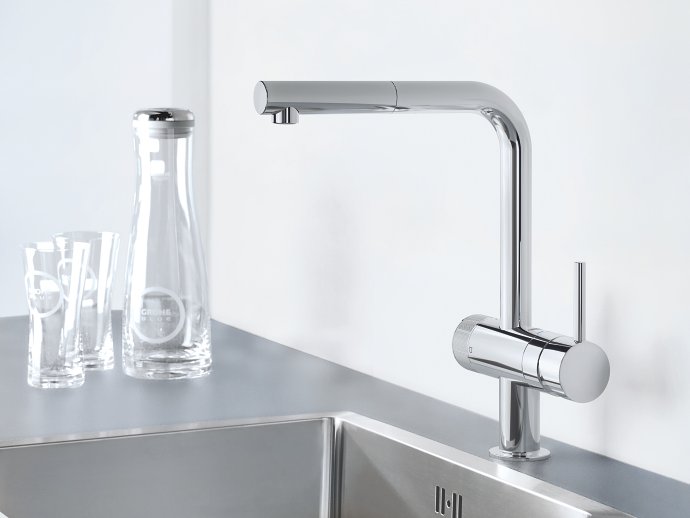 Your ideal spout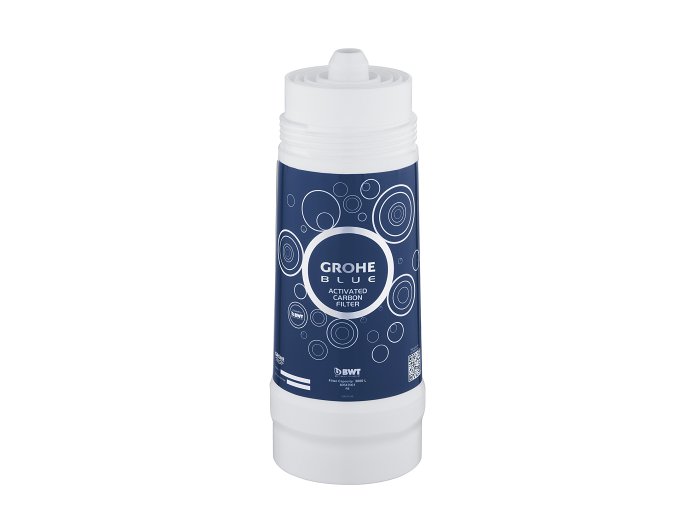 Activated carbon filter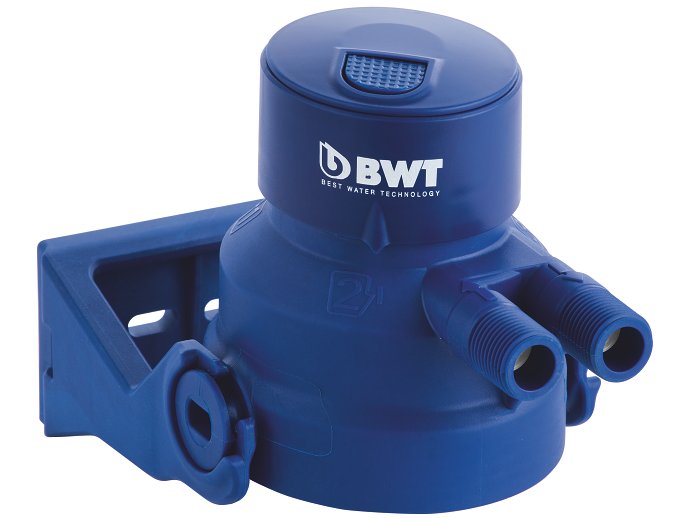 Filterhead